We call "Geomusic" the musical compositions created from scientific data related to climatic changes extracted from stratigraphic columns. The process begins with the allocation of sounds to the data with the help of a computer programme. The resulting score is the basis for the musical composition.
We are specialists in conducting this innovative work devised between the University of Zaragoza and Enchanted Music.
So far, two exciting projects have been completed and a larger project is already underway for 2023.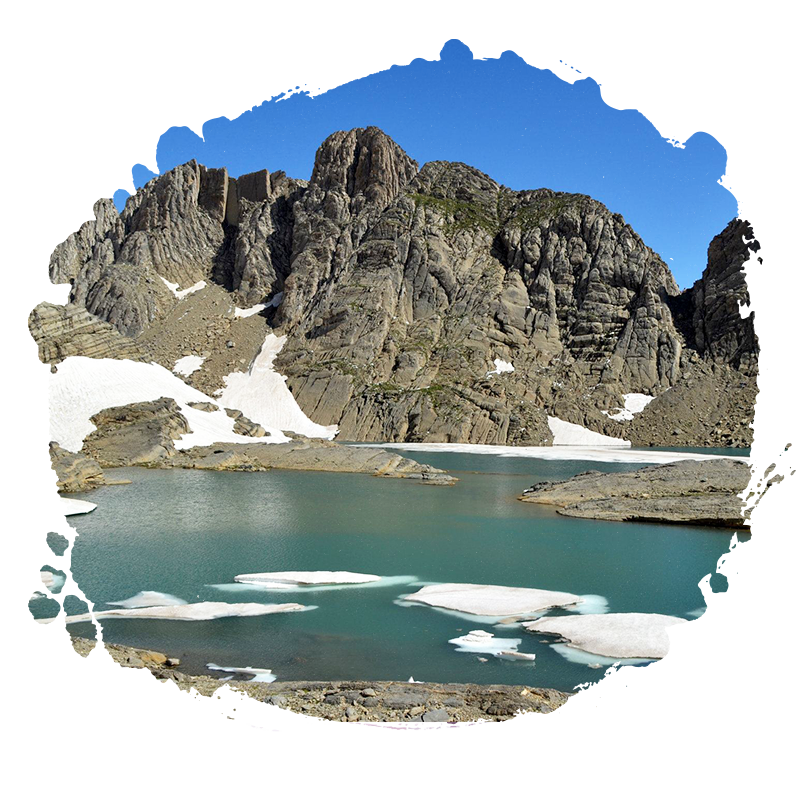 The core team is made up of José Luis Simón (Professor in the Department of Earth Sciences at the University of Zaragoza), Lope Ezquerro (PhD in Geology), Blas Valero (PhD in Geology and researcher at the Pyrenean Institute of Ecology-IPE_CSIC) and Pilar Gonzalvo & Miguel Ángel Fraile (Enchanted Music).


GEOMUSIC

EARTH, POEMS AND MUSIC OF THE SPHERES
Geological studies in the form of cyclical stratigraphic columns give us an idea of how climates have changed throughout history.
Through their study, and with the help of a computer programme, the data obtained are endowed with musical notes and figures to serve as the basis for a musical composition work, the result of which is the creation of incredibly beautiful scores in a natural symbiosis between the scientific and the artistic.
EARTH, POEMS AND MUSIC OF THE SPHERES
MEMORY OF MARBORÉ
By studying the sedimentary record at the bottom of Lake Marboré, in the Aragonese Pyrenees, scientists have obtained an X-ray of the environment around the lake over the last 15,000 years.
With data on the amount of silicon, metals, organic matter, pollen and other parameters such as "Tic and Toc" (total organic and inorganic matter), a synthetic sound score is created, from which we work to create this "little symphony" where acoustic instruments create an extensive musical piece where the environmental changes over the last 15,000 years can be "heard".
These two works are included in the record 'Earth, poems and music of the spheres', conducted by the group O'Carolan, as well as the composition 'Memory of Marboré' included in the CD 'Kaleidoscope', and have been presented at important scientific congresses both nationally and internationally.
"INQUA 2019", Dublín (Ireland)

"AGU Fall Meeting"2019, San Francisco(EEUU)

"PYRADAPT 2019", Jaca (España)

"Congreso de Patrimonio Geológico 2015" Zumaia (España)

"IX Congreso Geológico de España 2016" Huelva (España)

"Ciencia en Acción 2017" Ermua (España)

Distintos Geoparques, jornadas científicas en todo el país

"Play, Ciencia y Música 2019" Granada (España)


MUSICAL AUDIOS

Process of creating acoustic music from synthetic data obtained from geological surveys
Resultado final de "Camarena"