«Noa dreamt that she was weaving a tablecloth to travel through the time and space of the enchanted music of the world»
«Noa dreamt that she was weaving a tablecloth to travel through the time and space of the enchanted music of the world»
El Mantel de Noa is a duo formed by Miguel Ángel Fraile and Pilar Gonzalvo, dedicated to European roots music.
Their repertoire includes songs of Sephardic, Andalusian, traditional Iberian and Aragonese origin, as well as songs from various European countries (Armenia, Ireland, Italy, Bulgaria, Serbia, Romania, Sweden, Ukraine) and songs of their own composition.
His career began in 2014. He has two albums: 'Air wires' (2015) and 'Wandering islands' (2020).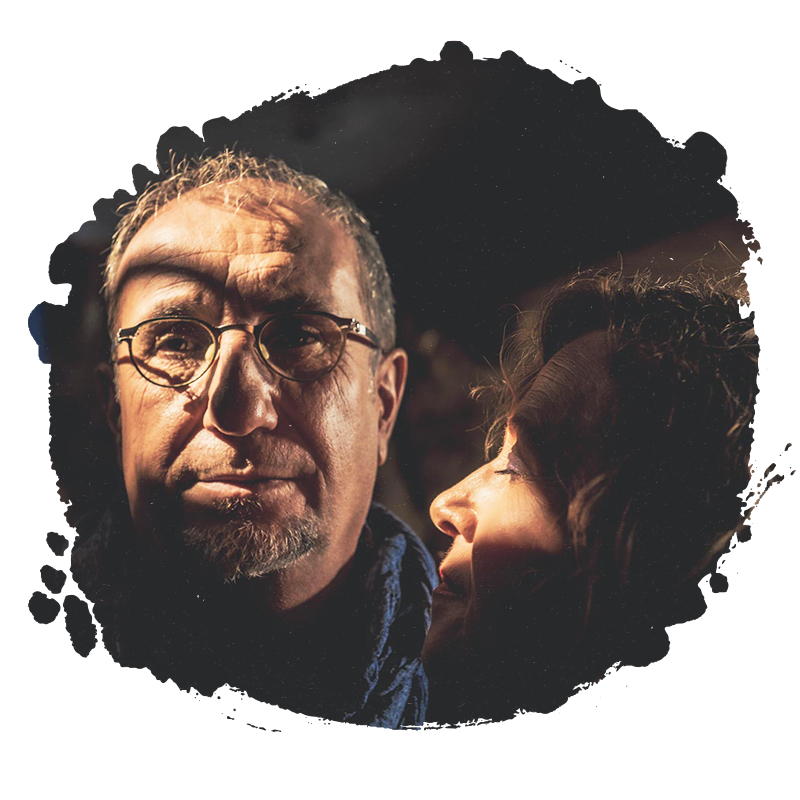 INSTRUMENTATION

Miguel Ángel Fraile
Armenian duduk, Bulgarian gaida, diatonic accordion, Irish tin and low whistle, uilleann pipe, boto bagpipe and clarduk
Pilar Gonzalvo
Irish harp, diatonic accordion
and hurdy-gurdy


DISCOGRAPHY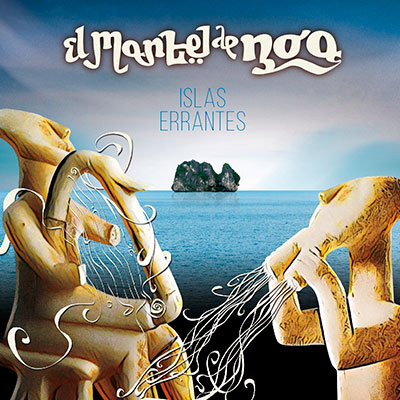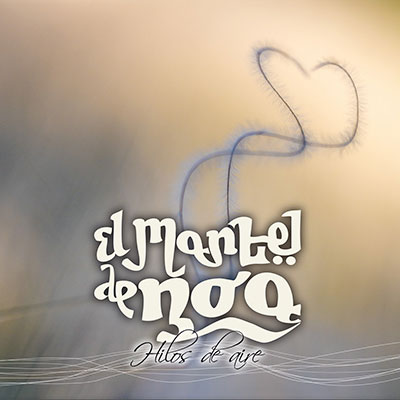 Wandering islands
«Dreams, refuge, freedom. Minds that fly in the form of music through dreamlike landscapes. Wandering islands that travel here and there to bring back the lost, the thrill of the unknown, the smiles of friendship, the forgotten aromas. Islands of beauty and hope: Wandering islands»


PRESS

«El Mantel de Noa feeds on world music and its own emotions: arrangements, fusions, tributes, versions. And it was a concert of softness and nuances, of joy and vertiginous rhythms, of virtuosity and sound magic, of plasticity and also of humour. […] A delicate and marching concert to go on a journey, to defend culture with open-mindedness, to experience the melody, the heart of the forest, the passage of the seagulls and cormorants, the brave murmur of the sea. This duo has been so at ease that they felt real 'penica' in their farewell. The happiness of playing. The happiness of being reunited with the public. The incessant celebration of the music. At the end, several spectators separately agreed: "I feel weakness for this group"»
«Fraile and Gonzalvo —always delicate and precise with the harp— reformulate the music of traditional roots with open eyes, exquisite sensitivity, knowledge of the terrain, and they do so without losing their exploratory zeal, constructing their sonorous reveries through that original binomial of timbre and harmonic contrasts drawn by the winds and the harp. Let yourselves be carried away on their journey»
«El Mantel de Noa is back stronger than ever and with a second album that has evolved along with the professional and personal maturity of the two artists»
«Received with very good reviews and recognised as one of the best works in 2020 by the specialised folk music press, the album condenses all the experience and talent of these two seasoned instrumentalists»
«It is an intimate work of beautiful melodies, full of emotion, to listen to in absolute silence. Melodies made to transmit and touch the heart, and they do it, and they really do it!»
«Delicious album of acoustic sounds, delicate and beautiful»
«Elegant and exquisite work»