Músicas Encantadas has been working for years on the creation of music for the company Zoótropo Teatro with Mariano Lasheras as director. This fruitful collaboration has resulted in a series of shows where the magic of theatre and music merge in history and beauty. Entertaining shows, full of culture and absolutely necessary in this society.
In addition, from Músicas Encantadas we collaborate musically in the numerous dramatised visits that Zoótropo Teatro organises. Generally, they take place in the city of Zaragoza ('Neighbourhoods with history', 'Pablo Serrano Museum', 'Zaragoza through literature', 'Heritage, history and democracy'…), as well as in the Jewish neighbourhoods of different towns in Aragon.
STORYTELLING STORY
A modest tribute to our old oral tradition, to those comedians who, for centuries, carried and brought back our old stories… but also to the shepherds, grandfathers and grandmothers who brought them to life in the warmth of the hearth.
Mariano Lasheras and Miguel Ángel Fraile will tell us old stories that are told, were told and will be told: stories of shepherds, witches, devils or about the origin of these lands… Chants to make it rain, to frighten off storms… Remedies against the evil eye and evil spirits…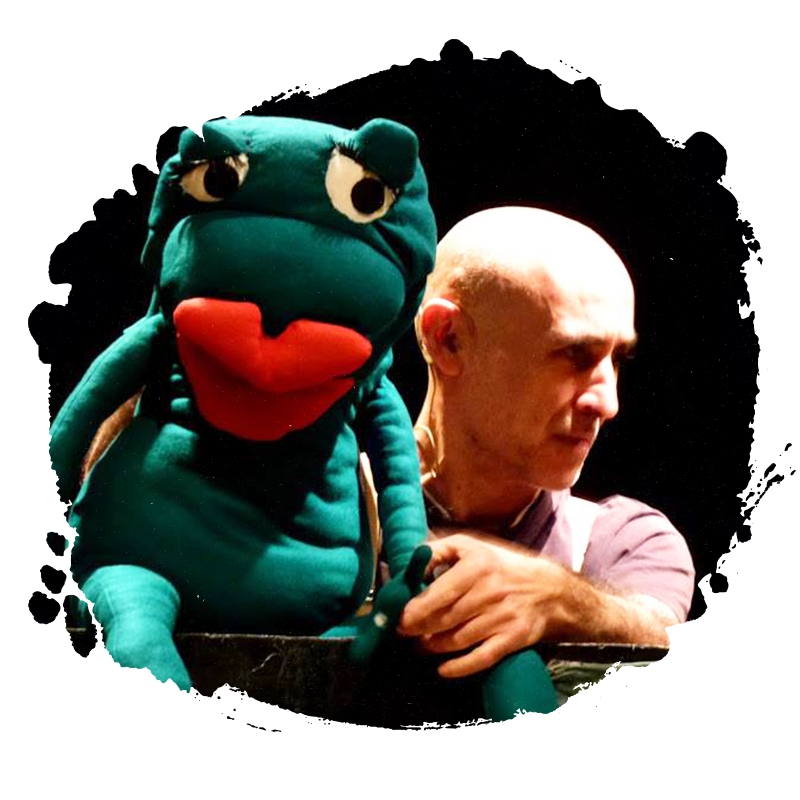 SUITCASE OF STORIES AND MELODIES

SUITCASE OF STORIES AND MELODIES

A journey to faraway places through stories and melodies that transport us in time and space.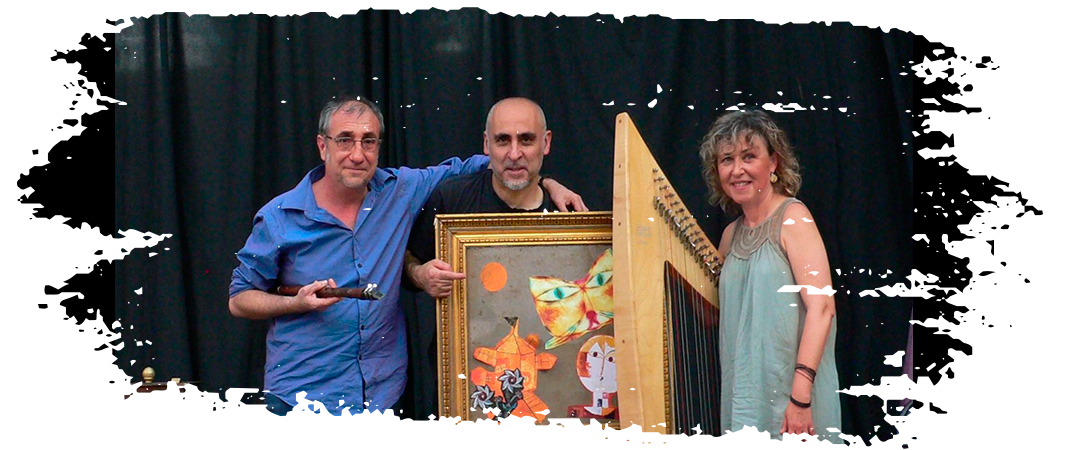 ONE OF ROMANS
My neighbours in Caesaraugusta
The show tells us about everyday aspects of life in Caesaraugusta and Roman culture in general, food, hygiene, leisure… It is a very entertaining way of showing the origins of the city by walking through its streets with a young man from Zaragoza (represented by Mariano Lasheras) who travels back to Roman times.
The show also features live music by Miguel Ángel Fraile, with the sound of various musical instruments, such as the launedas (flutes from the island of Sardinia that are very reminiscent of the ancient Roman aulos).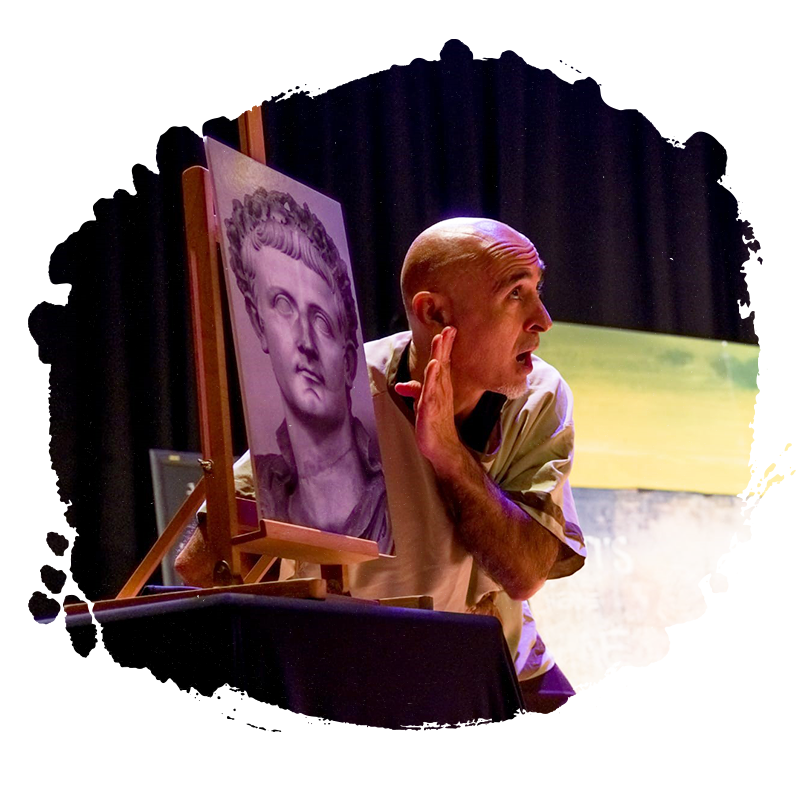 Zootropus Cirkus

Come and see! Come and admire! Music maestro! Tatararararara… Before you all a kaleidoscope of illusions, an unprecedented parade of artists: the Great Alexander and his one-wheeled velocipede; Thomas Chipper, the best tamer in the world…
I've taken the plunge again, just like in the old days. To tell you the truth: no Alexander, no Chipper, no lions in and around the Serengeti.
That all went away years ago. Life is like that. The circus was like that. All I have left is the incandescent memory, the stories that are part of those memories… But maybe we could tell you some of those stories, the most incredible stories of the most incredible circus that ever existed.
THE ONE AND ONLY ZOOTROPUS CIRKUS!
Duration approx. 60 min – From 6 years and upwards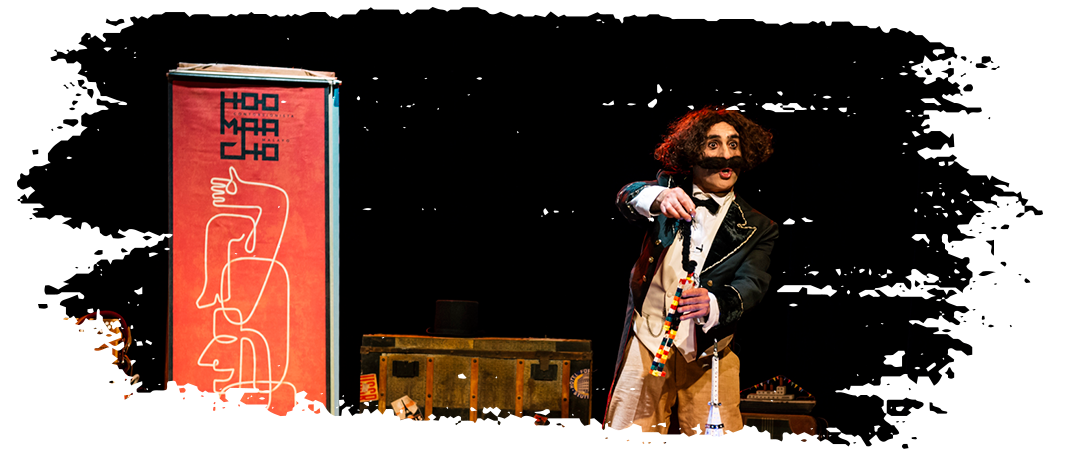 Zootropus Cirkus
Written by Daniel Nesquens
Performers
Mariano Lasheras
Miguel Ángel Fraile
Director
Laura Gómez-Lacueva
Mariano Lasheras